We understand how important building a home is to you. It is important to select the right Home Construction Company which create something that aligns with your vision. By choosing us, you give your dream home in the hands of some of the best professionals who strive to provide excellent results.
Let's comprehend the reasons why you should work with us:
Credible
With seven decades of industrial legacy, Shyam Steel is the market leader in manufacturing TMT bars and is trusted by millions of people. GharEka is a home construction venture by Shyam Steel Group to build homes that last a lifetime. We are proudly committed to delivering reliable and exceptional quality work to ensure happy customers.
Affordable
At GharEka, our professional house builders guide the customer with a suitable package after considering the customer's requirements. We work within the set budget to ensure we deliver superior results by using cost-effective strategies. To know more, reach out to us with your budget and let us plan ahead for you.
Cost Transparency
At GharEka, we are entirely open and honest about the estimate. We quote as accurately as possible and keep communication lines open throughout the home construction process. The clients don't need to worry about any hidden costs or any price surges along the timeline.
On-Time Completion
We establish our connections based on performance, knowledge, and handling the obligations assigned to us. With the help of meticulous preparation, foresight, and proactive communication, we use the latest tools, technologies and creativity to efficiently turn your concept into reality while maintaining an eye on the set cost budget.
From the first consultation to project completion, we schedule the entire project on our Customer App to keep you thoroughly informed.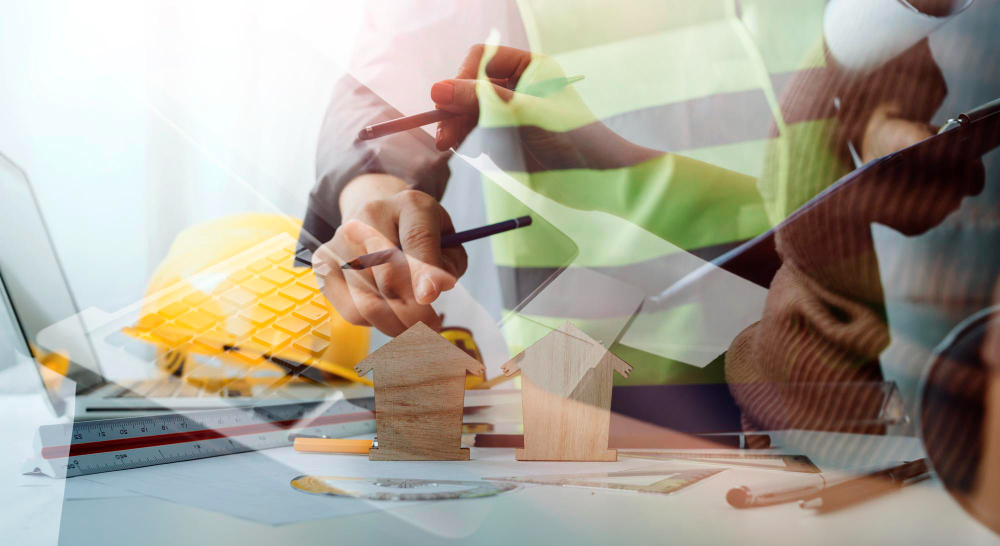 Superior Quality
We know how important your new home is to you. A well-built quality home lasts for ages. With the team of the best house builders, civil contractors, and engineers, we strive to provide the best service to our customers.
At GharEka, we prioritize quality over cost. We consider your home construction as a serious commitment. We ensure to use premium quality materials and have honest conversations about price and quality with you from the start. We understand budget restraints and work with you to find the best materials for your family home.
Simplify Your Home Building Process
Ultimately, you want to feel like you can trust your chosen home construction company. We advise you to trust your gut, and you'll be smooth sailing.
At GharEka, we are motivated by our desire to provide superior quality. Our goal is to deliver quality that exceeds expectations consistently.
If you are looking to start the conversation about your new home construction, contact us today to get started.
Also Read: 5 Reasons Why Construction Services Are Essential